Long before there were expressways and President Eisenhower built the interstate highways, my grandfather, Philip Krut, drove his family from Detroit to Cleveland. What is now a trip that takes less than three hours was an eight-hour journey via country roads. My mother often shared with me the terror of making this pilgrimage with her father behind the wheel to see his family in the late 1920s and 1930s.
Long before President Eisenhower built the interstate highways, my grandfather, Philip Krut, drove his family from Detroit to Cleveland.
I understand the peril because I remember my grandfather driving me somewhere when I was old enough to know that he was a terrible driver. Obviously, he was self-taught. Hands on the wheel at 10 and 2, sitting rigidly in the driver's seat, Grandpa Krut constantly moved the steering wheel side-to-side with short, jerky motions as he slowly hugged the curb in the right lane. Other drivers honked or passed him, but nevertheless, he persisted.
My grandfather had a tough life before ending up behind the wheel of his Chevy. Born in 1892 in Novo Alexandraska, Lithuania, he was the second of four children of Benjamin the Tall and Leah. When Leah died and his father remarried, ten-year-old Philip was sent by himself to an uncle in Riga to be apprenticed to a tailor. He lost his train ticket to Riga and was crying alone at the station when some soldiers felt sorry for him and bought him another. During his apprenticeship, my grandfather was treated like a slave and paid very little, but he became a fine tailor who could create his own patterns and make a suit very quickly. Philip's older brother, Louis, came to America first and brought him there in 1912 so he could escape serving in the Lithuanian army. He settled in Cleveland because some of his family was there. After he married my grandmother, Alice Klavir, she insisted they move to Detroit, where she had family. Apparently, she did not get along well with Philip's sisters, Jenny and Rose.
Thus, Philip had to undertake driving trips to Cleveland to visit his brother and sisters. My mother, Evelyn, remembered her father making her knickers for traveling. She and her two siblings were dressed beautifully – all in clothing he made for them. Leaving at 4:00 a.m., they strapped their luggage on the running board of the car and put little stools on inside for the children because they always took extra passengers. In that era, their day-long drive was all back roads. On one trip, Phillip slipped over into a ditch and the local farmers were afraid to come near the car because they thought they were all dead. Amazingly, despite having no safety features in cars back then, no one was hurt. Perhaps his exceedingly slow driving speed paid off on this occasion. My grandfather only drove Chevys, and the featured image is what I imagine he was driving the day of their accident.
Once they arrived in Cleveland, they always had a wonderful time. They loved to hang out in Aunt Jenny's kitchen, where she made all kinds of goodies. My mother's cousin Alter said that whenever his mother made her garlic carp, he knew his Uncle Philip was coming from Detroit. She made taiglech (carrot candy) and other delicacies my mother loved. Her husband, Uncle Rubin, used to drink buttermilk sprinkled with pepper. My mother had many fond memories of Cleveland, especially staying with her cousin Ann. Ann's father owned a bar and delicatessen, and they lived above it. They had a slot machine in the bar, and he would give them slugs so they could play for hours. Ann's family always had a maid upstairs. My mother and her cousin took baths together and slid in the tub, flooding the floor with water. The maid had fits, but my mother remembered it as pure fun.
Philip made the trek to Cleveland for every bar mitzvah and wedding because his entire family was there. As my mother remembered it, the treacherous trip on rural roads was worth it for the wonderful memories of running wild with her cousins, doing whatever they wanted. Their parents ignored their hijinks, so they used to get on the stage and sing at these parties.
I feel blessed that my mother shared her memories of the road trips to Cleveland and what she did there as a child. She and her sister recorded the stories of their childhoods, with some hilarious disputes between them, on audio tapes. I transcribed them before our old tape recorder bit the dust. When Mom died, I inherited all of her photo albums. Her tales from her childhood are a treasure as well as a reminder for me to keep writing so I leave my stories for my children and grandchildren.
I invite you to read my book Terribly Strange and Wonderfully Real, join my Facebook community, and visit my website.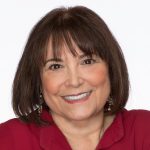 Laurie Levy
Boomer. Educator. Advocate. Eclectic topics: grandkids, special needs, values, aging, loss, & whatever. Author: Terribly Strange and Wonderfully Real.
Characterizations: funny, moving, well written