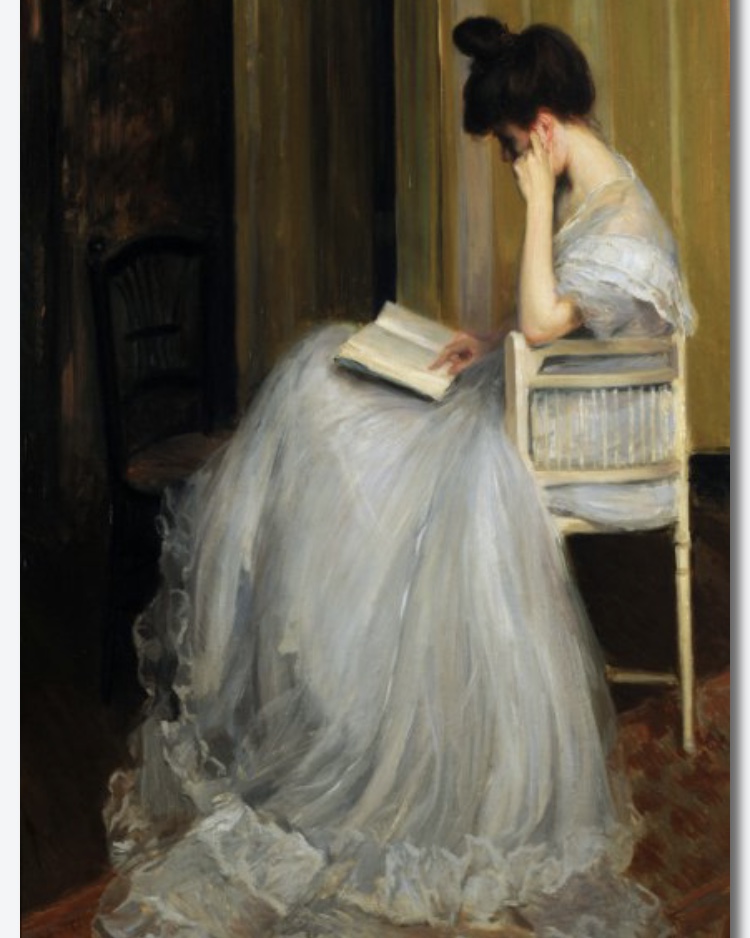 Most of my women friends are in a book club and some are even in two book clubs.  I'm in six.  I know that sounds a bit crazy,  but it really wasn't my fault.  Here's what happened.
As a kid I loved to read,  in high school I was a staff editor for the literary magazine,  I was an English major in college,  and went on to grad school in library science.  (See Library Lesson)
And so by the time  I became a librarian,  I was what my friend Paula calls a book slut.
In the 1970s my New York neighbor Jerilyn invited me to join her book club,  my first.   We picked books by consensus and took turns hosting the meeting and leading the discussion.
We were all young mothers then and scheduled our monthly book club meetings for 8:30 at night to give us time to feed our families and put the kids to bed.   (Altho we thought we were liberated women,  in hindsight I guess we weren't liberated enough to assign those tasks to our spouses!)
But eventually we got smarter,  and met for dinner at a restaurant before heading to our host's apartment for drinks,  dessert,  and book talk.   As the years passed women dropped in and out,  and sadly we lost some to illness and death,  but I'm happy to say that after 40 (gulp) years our club is still going strong,  and since Covid meets on Zoom.
In the 1990s I joined a second  book club,  one for teachers and librarians that met after classes in a neighboring high school in the district where I worked.   Renee,  a public librarian,  led it as part of an outreach program to the city schools.   We met for many years and then when several of us retired,  we decided to stay together and Renee offered to continue as our leader.   She and I became close friends,  and that club also still meets,  now on Zoom,   but sadly without Renee.   We lost her to cancer much too soon.  (See Comfort Food for Renee)
And then in 2007 my friend Judy called to say Doris Lessing,  a favorite author,  had just won the Nobel Prize for Literature,  only the 11th woman to win in the Prize's 106 year history.   We decided to throw a celebratory tea party for our bookish friends,  and thus our  "literary tea for women authors"  and my third book club was born.
A few years later when Danny and I began spending weekends and summers in a Connecticut community,  I met many well-read,  congenial women.   Soon,  you guessed it,  we formed a book club,  my fourth.
My fifth book club is made up of four cousins who are scattered from coast to coast.   We don't see each often and so we Zoom monthly to stay in touch and talk about books.  (See Retreat,  Still Life)
And this year,  amid the racial unrest in the country and our Covid struggles,  my friend Yaslyn invited me to join a social justice book club made up of a diverse group of women,  and so my sixth.
Over the years the books I've read and discussed,  and the wonderful women I've met and close friendships forged have been so enriching and rewarding,  I can't imagine giving up a single one of my book clubs.
And so after a lifetime of book clubbing here are some titles I can recommend:
Mrs Dalloway by Virginia Woolf,  Time Will Darken It  by William Maxwell,  The Lover by Marguerite Duras,  A House for Mr Biswas by V S  Naipaul,  Stoner by John Williams,   Felicia's Journey by William Trevor,   Charming Billy by Alice McDermott,  Paddy Clarke, Ha Ha Ha by Roddy Doyle,   A Time of Love and Darkness  by Amos Oz,   Beloved by Toni Morrison,   A Heartbreaking Work of Staggering Genius  by Dave Eggers,  West With the Night by Beryl Markham,   Lonesome Dove  by Larry McMurtry,   Kric Krac  by Edwidge Dandicat,  I Know Why the Caged Bird Sings  by Maya Angelou,  The English Patient  by Michael Ondaatje,  The Book of Daniel  by E L Doctorow,  Life After Life by Kate Atkinson,  The Sound and the Fury by William Faulkner,  Old Filth by Jane Gardam,  The Leopard by Giuseppe Tomasi di Lampedusa,  Their Eyes Were Watching God  by Zora Neale Hurston,  Darkness Visible by William Styron,  Buddha  in the Attic by Julia Otsuka,  Shipping News by Annie Proulx,    Snow Falling on Cedars by David Guterson,  Cold Mountain by Charles Frazier,  Play It As It Lays by Joan Didion,   Cloudsplitter by Russell Banks,  84 Charing Cross Road  by Helene Hanff,  Schindler's List by Thomas Keneally,    Lolita by Vladimir Nabokov,  The Poisonwood Bible by Barbara Kingsolver,   Chronicle of a Death Foretold by Gabriel Garcia Marquez,  The Devil in the White City by Eric Larsen,  Go Tell It On the Mountain by James Baldwin,  We Were the Mulvaneys by Joyce Carol Oates,   Dubin's Lives by Bernard Malamud,  My Brilliant Friend  by Elena Ferrante,  Ties by Domenico Starnone,   Palace Walk by Naguib Mahfouz,   Annie John by Jamaica Kincaid,  Room by Emma Donoghue,   Mr Bridge and Mrs Bridge by Evan Connell,  The Country Girls by Edna O'Brien,  Happiness as Such by Natalia Ginzburg,  Passage to India by E M Forster,  Of Human Bondage by Somerset Maugham,  The Naked and the Dead by Norman Mailer,  The Mezzanine by Nicholson Baker,   Moon Tiger by Penelope Lively,   and Peace Talks by Tim Finch.
I've loved all these books,  but if you're headed for a desert island and you can take only one,  make it James Joyce's masterpiece Ulysses,  and don't let the hype scare you,  Joyce is not as hard to read as you think.  (See My Love Affair with James Joyce)
And don't worry,  you can trust me on this,  after all how many six-book-club book sluts do you know?
Dana Susan Lehrman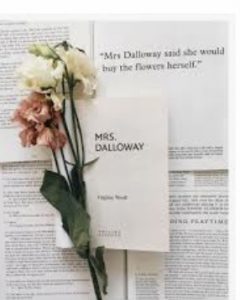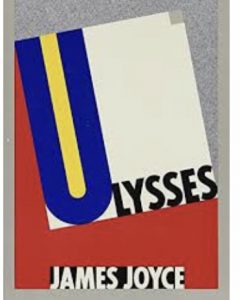 Dana Susan Lehrman
This retired librarian loves big city bustle and cozy country weekends, friends and family, good books and theatre, movies and jazz, travel, tennis, Yankee baseball, and writing about life as she sees it on her blog World Thru Brown Eyes!
www.WorldThruBrownEyes.com
Tags: Books, Book Clubs, Reading
Characterizations: well written