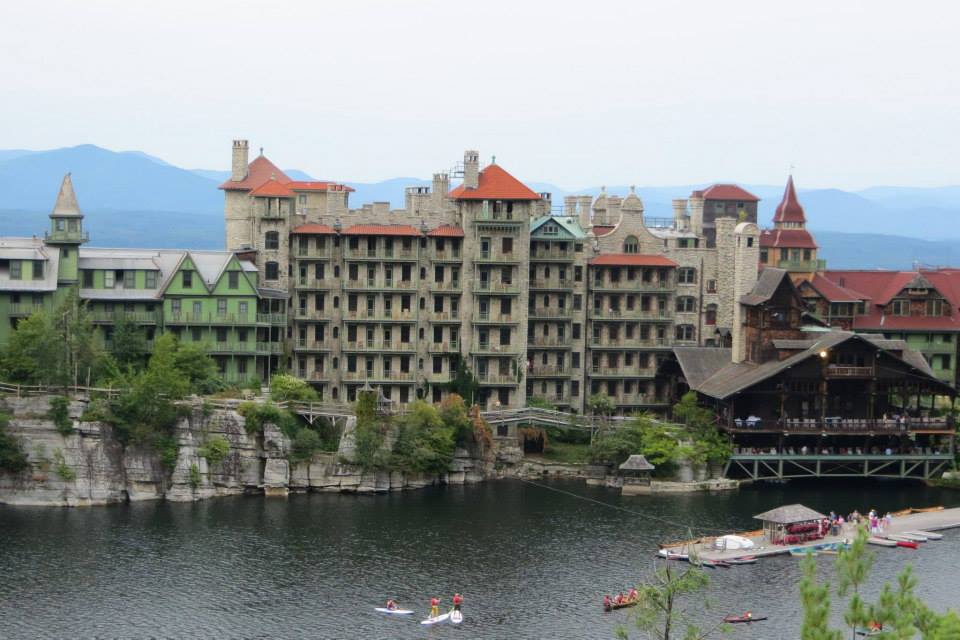 My family took many car trips when I was a child, including the one I wrote about in The Surrey With the Fringe On Top, but I have no recollection of where we stayed on any of those trips. Thinking back I can visualize Howard Johnson Motor Lodges, with their orange roofs, which were so common on the highways we traveled, but I can only remember that we ate there. I loved their fried clams and their 28 flavors of ice cream, of which my favorite was mocha chip. It's possible we also stayed in their rooms overnight, I just don't know.
The most memorable hotel I have ever stayed at is Mohonk Mountain House, for its architecture, comfort, and -yes- food.
When I traveled in Europe during and after college, I generally stayed in student hostels. I don't have any pictures of those, unfortunately. Did I even carry a camera back then? Probably not! The hostels were cheap, and generally clean, and there were always interesting people to meet and swap travel stories with. I wouldn't do it now, but it was great back then!
In my thirties when I went to Europe, I no longer stayed in hostels, but would get lodgings from the kiosk by the train station when I arrived in a new city. Sometimes those were charming little hotels, sometimes just a room in someone's home. In Budapest we made the mistake of listening to a guy outside the kiosk, who said he had a wonderful place and we would have the whole apartment to ourselves. Since there were four of us, that sounded ideal. It was wonderful, but somehow after the first night we figured out that it didn't belong to him, and we decided to beat a hasty retreat before the real owners showed up!
On my more recent trips abroad, with husband and one or more kids, we have planned the itinerary and made the reservations before going, unlike in earlier days. Of course this is much easier to do now that we have the internet. We have generally stayed at bed and breakfasts, which were popular in Europe long before they caught on in the US.
In 2011, Ed, Molly, Ben and I went to England to visit Sabrina while she was studying at the University of East Anglia. We stayed at Arrandale Lodge, a charming B&B right near the University. The room was lovely, and big enough for four of us comfortably, with little alcoves so it almost felt like separate rooms. The breakfasts were so enormous that we didn't need to eat lunch! A full English breakfast consists of eggs, bacon, sausages, baked beans, mushrooms, grilled tomatoes, and potatoes, and we managed to consume all those things. In the breakfast room, the hosts had placed flags of every country from which their guests had come. It was impressive to see how many different flags they had.
We went on to Ireland, where Sabrina joined us, and stayed at a couple of different B&Bs which had comfortable rooms and also provided us with amazing breakfasts. A full Irish breakfast, in addition to all the components of an English breakfast listed above, also has black pudding or white pudding, sometimes both, which are not actually puddings at all, but more like a flat sausage. I don't think any of us ate very much of the black or white pudding, but we at least tried. (I just learned that what makes the black pudding black is that it has pigs' blood in it. Glad I didn't know that at the time.)
When we went to Spain in 2016 – once again to visit Sabrina, because by then that's where she was living – I actually had a travel agent plan the trip for us because I was overwhelmed with too many choices. It turned out to be a great decision. There was no charge for his services, because he got his commission from the hotels and restaurants he booked for us, but we did stay at more extravagant places than we would have if I had been doing it myself. It was fun to travel in luxury though, so I didn't regret it for a minute. One of the places we stayed was a parador. According to the dictionary, a parador is a "government-operated hostelry found especially in Spain." Wikipedia more accurately describes it as "a kind of luxury hotel, usually located in a converted historic building such as a monastery or castle. . . ." There are 94 paradors in Spain, all run by the government. Here's the one we stayed at, in a place called Santillana del Mar, which Sartre called the prettiest village in Spain.
In the US, Irving House is the B&B where I like to go when I am in Cambridge. I have stayed there for a couple of college reunions when they were held in the fall so we couldn't get housing on campus, and I will be there again in June for the week after my reunion. Their breakfast is much more modest than the European ones, and you serve yourself rather than being waited on, but they have lovely quiches and other egg dishes, as well as muffins and pastries and fruit and cereal. And lots of orange juice and coffee, which are the most important ingredients of a breakfast as far as I'm concerned.
As far as hotels go, probably the most memorable hotel I have ever stayed at is Mohonk Mountain House, in New Paltz, New York, for its architecture, comfort, and -yes- food. As you can see from the featured image, it is a hodge-podge of architectural styles caused by different wings being added at different times. The website calls it "a Victorian castle resort," which I think is a good way to describe it. Our extended family went there for the first time in 1993 for my parents' 50th wedding anniversary. We only spent a long weekend that time, but we loved it so much that we have been back numerous times over the years since then, staying a week each time. The rooms are lovely, the grounds are amazing, and you get three meals a day that are so fabulous (and so endless) that I gain about ten pounds each time we go there, even though I am physically active the whole time. There is boating on the lake, many hiking trails and rock scrambles, horseback riding, golf, tennis, croquet, and a kids' program that our kids really enjoyed when they were young. In the evenings they have entertainment, often with well-known performers like PDQ Bach and Peter Yarrow. Altogether a perfect destination resort.
Finally, I would be remiss if I did not mention Airbnb, which started in 2008 in San Francisco, and has become immensely popular internationally. The name is, of course, a misnomer, because you don't actually get breakfast, you only get a bed, so it should just be called AirB. But I realize that would not be nearly as catchy. I have rented places through Airbnb a few times, with varying degrees of success.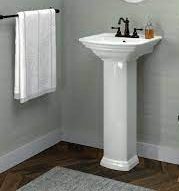 The very first time I got an Airbnb, which was in Los Angeles, it turned out not to have a kitchen, it just had a walk-in closet with a microwave and a mini-fridge, and dishes, glasses, and silverware on the shelves. The only sink was in the bathroom, so we had to wash our dishes there. And it wasn't a sink with a counter, it was an old-fashioned pedestal sink, so there was no place to put the dishes before OR after washing them except on the floor. It was not a happy experience! That taught me to scrutinize the photos very carefully, because although they had shown something that was labeled a kitchen, if you looked closely you would see that there was no sink! On the other hand, we have also gotten some fabulous houses for family reunions this way, so sometimes it works well. You just have to be careful.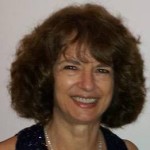 Suzy
Characterizations: funny, well written