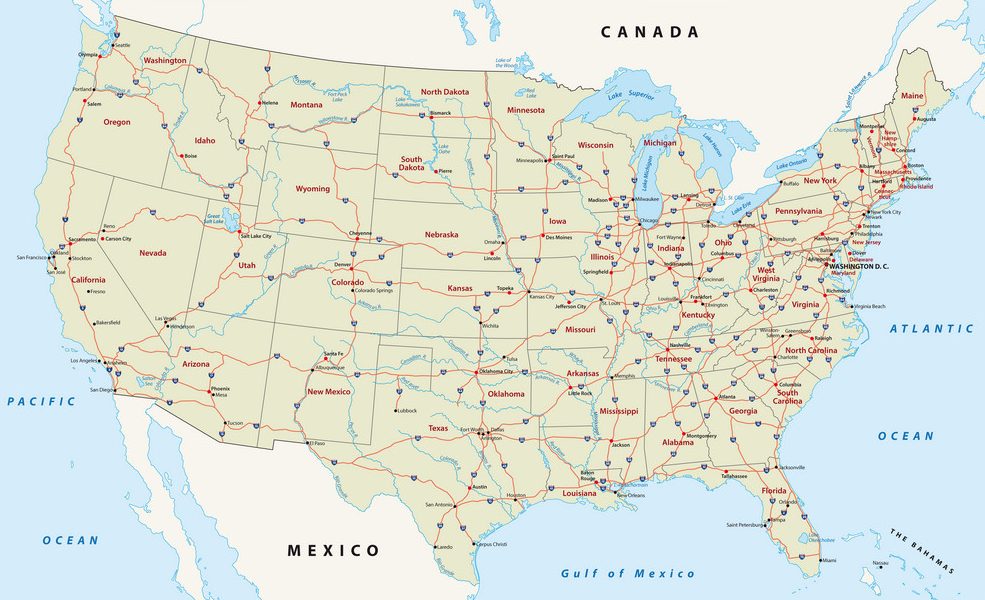 It shouldn't be surprising that, in the course of writing 252 stories, I have had a few that involved trips I have taken on highways and byways. The following is an attempt to revisit some of those trips, paying more attention to the roads traveled.
Among my 252 previous stories, I have had a few about trips on highways and byways. Here I attempt to revisit some of those trips.
Planes, Trains, and Automobiles was about a 1970 hitchhiking trip up the coast from San Francisco to Seattle. That was likely to have been on Highway 1 or perhaps 101 up the California coast, then non-highway driving to get inland to Crater Lake in southern Oregon, then maybe Interstate 5 up through Oregon and Washington. But I don't honestly remember what any of the roads were like, except the very winding and mountainous one we rode on with the guys we called Spin and Marty. Since we were always able to stand by the side of the road with our thumbs out, and cars were able to stop for us, it must not have been on freeways like we know them today.
In The Surrey With the Fringe On Top I described a 1957 family trip from Michigan eastward through Canada to Niagara Falls and then south as we headed home to New Jersey. I even reconstructed a map to show the likely route we took, using Google Maps and putting in the names of all the places we visited. But I have no idea which, if any, of the highway connections between our various stops shown on that current map actually existed at that time.
Both of those trips were taken before I was a driver myself, and consequently I didn't pay any attention to what type of roads we were driving on, be they highways or byways.
I got my driver's license in 1971, and when I graduated from college the next year, my parents gave me My 1966 Plymouth Valiant convertible. I did quite a bit of highway driving in that car, as described in the linked story, going on a ski trip to Vermont (where I had my first car accident), and then in 1974 driving across the country from Cambridge to California. The place where my car skidded on the ice in Vermont was one lane in each direction, and after I skidded across the other lane, I ended up on somebody's front lawn, so obviously not a true highway. For the cross-country trip, I tried to reconstruct it on Google maps to figure out what route I took, but it was a little confusing. I think it must have been primarily on Interstate 80, except for the beginning part through Massachusetts and New York, and then a detour south from Cheyenne, Wyoming into Colorado to visit my sister. I know I had a TripTik from AAA to navigate the whole journey, which was a huge help, but surprisingly, I don't seem to have kept it.
In Girls Just Wanna Have Fun I described driving from Palo Alto to Oakland on a wild New Year's Eve in 1979, going on what might be called byways, because there was no freeway connection between those two cities at that time. Here's how I described the trip, during which I was somewhat stoned and driving someone else's car, which I had never driven before:
"I had no idea how to get from Palo Alto to Oakland, and this was long before GPS or any kind of route guidance. All we had was a Triple A map of Northern California, and someone was trying to navigate from that, although it required turning on the interior light in the car, which made it hard to see the road. Most of the route was on roads that were not highways and did not have much lighting or signage, so reading the map was crucial."
Amazingly, we made it, but all I remember of the roads was that they were very dark and deserted!
Nowadays with GPS in our cars and on our phones, we don't even necessarily notice what roads we are driving on, we just follow the disembodied voice saying turn right, turn left, take this onramp, take this exit. When we get to our destination, do we even know whether we were on highways or byways?
---

Note on the title: If you are wondering where Bob Dylan's Highway 61 is, it runs from Duluth, Minnesota to New Orleans. I have never driven on it, although I have been to both Duluth and New Orleans.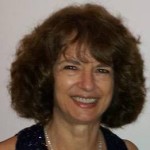 Suzy
Characterizations: been there, right on!, well written