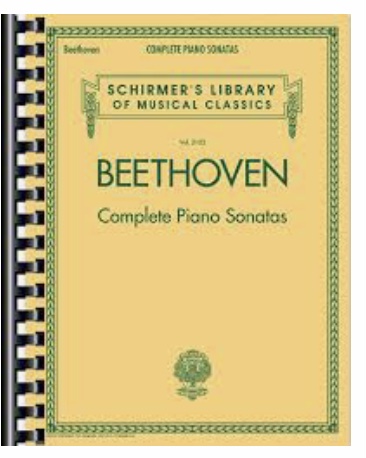 I've written before about my father Arthur who was truly a Renaissance man.  (See Saying Farewell to a Special Guy,  Six Pack,  and My Dad and the Word Processor)
By profession Arthur was a family physician who when asked his specialty once quipped,  "I treat the skin and its contents."
And by avocation my dad was a memoirist,  an artist,  and a self-taught classical pianist,  and I best remember him sitting at the baby grand in our living room.
He never had a lesson and didn't read music very well,  yet he played beautifully,  often along with an LP from the series Symphony Minus One,   pieces performed by all the orchestra minus the piano.   Although sheet music was included,   he hardly used it rather playing his part by ear.    He revered Chopin and especially Beethoven,  and he played Beethoven's exquisite piano sonatas with great feeling  – the Appassionata,   the Pathetique and the Moonlight Sonata.
After my dad died my mother mourned him terribly,  and although I never remember her being sick,   she developed a heart condition and died within two years.  In her last days,   after an unsuccessful surgery,   she was comatose.
Seeing my despair a nurse explained that unresponsive patients often hear and understand more than we realize and suggested I bring music to my mother's bedside.
We brought a cassette player to her room and played a tape of the Moonlight Sonata.   Although her eyes never opened,  she smiled and I'm sure in her mind's eye she saw my father sitting at the baby grand.
Dana Susan Lehrman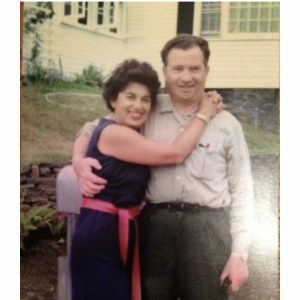 Dana Susan Lehrman
This retired librarian loves big city bustle and cozy country weekends, friends and family, good books and theatre, movies and jazz, travel, tennis, Yankee baseball, and writing about life as she sees it on her blog World Thru Brown Eyes!
www.WorldThruBrownEyes.com
Tags: Beethoven, Moonlight Sonata
Characterizations: been there, moving, well written