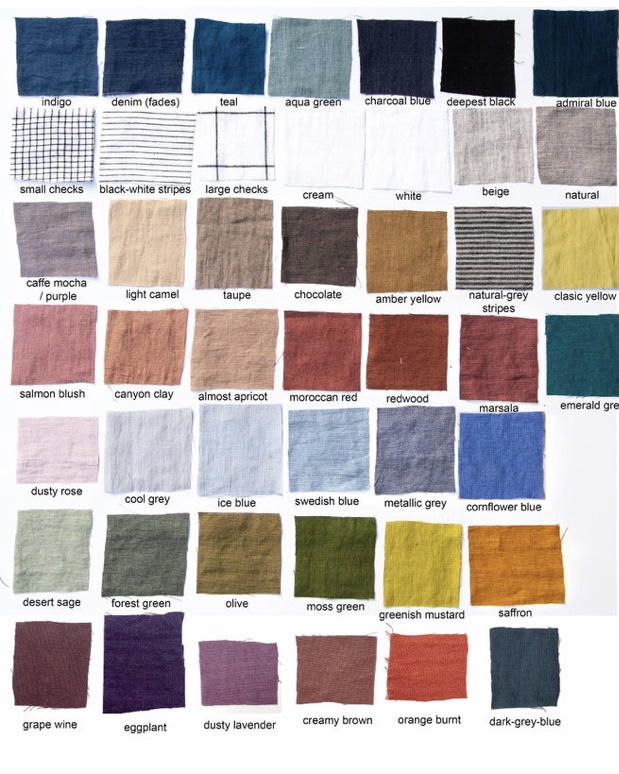 I'm not a fashionista,  nor a whiz in the kitchen,  nor good with make-up like some gals  –  I'm a wannabe interior decorator and I love thinking about color schemes,  and window treatments and wallpaper,  and rugs and lamps.  And I actually collect pitchers and bowls.  (See Pitcher and Bowl)
And I like reading decorating magazines,  and refinishing and reupholstering and rearranging the furniture.   Sometimes my husband comes home and says,  "Now where did you move that little table that was right here?"
My parents had a big,  comfortable,  club chair and ottoman covered in a nubby fabric in their living room where my father would sit with the evening paper,   and I remember sitting on his lap in that chair as he taught me how to read the baseball box scores.  (See Box Score)
And so years later furnishing one of our own early apartments,  I decided we needed  a big,  comfortable,  nubby club chair and ottoman too,  and I made the rounds of the major department and furniture stores.   But I couldn't find a club chair big enough,  or comfortable enough,  or a fabric nubby enough to please me,  and so I went to a little upholstery shop in our neighborhood and had one custom-made.  I happily selected what I thought was a great fabric – a large nubby plaid in beige, blue and red to go with my color scheme.
But that was before I had perfected my decorator's eye and before I learned that you can't always tell from a small swatch just how a big piece of furniture will look when it's upholstered.
So the afternoon my new furniture was to arrive I rushed home from work excitedly to meet the delivery guys.   But when they pulled off the protective brown paper and I saw my chair and ottoman in that awful,  loud plaid fabric I started to cry.
i called my husband's office.  "You have to come right home,".   I told him,   "we have a crisis here!"
Of course there was nothing much we could do about it,  but as the fabric was nubby – very nubby –  our cat soon got at it,  and eventually we had both the chair and ottoman reupholstered,  this time in red corduroy.
Both pieces were red for many years and then we enlarged our apartment and redecorated,  and got all new living room furniture.  (See (The Lion, The Witch, and) The Wardrobe)
But that chair and ottoman had been so well-crafted by that little local upholsterer,   and were still in such good condition that I kept them of course.  I relegated them to our bedroom and reupholstered them – once again – this time in blue to match the color scheme in that room.
But years before when that chair and ottoman were still red,  and my son was still very young,  I went out for the evening – possibly to one of my book clubs.   (See Book Slut, or Why I'm in Six Book Clubs)
When I got home I asked the kid.  "What did you and Daddy do while I was away?"
"We hugged in the red chair and ottoman."  he said.
So,  strange as it sounds,  that blue chair and ottoman in our bedroom we still call  "the red chair and ottoman".  But now you know why.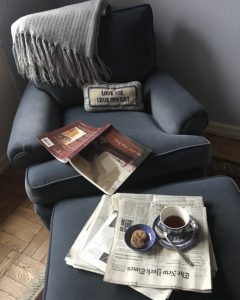 Dana Susan Lehrman
Dana Susan Lehrman
This retired librarian loves big city bustle and cozy country weekends, friends and family, good books and theatre, movies and jazz, travel, tennis, Yankee baseball, and writing about life as she sees it on her blog World Thru Brown Eyes!
www.WorldThruBrownEyes.com
Tags: Furniture, Interior Design