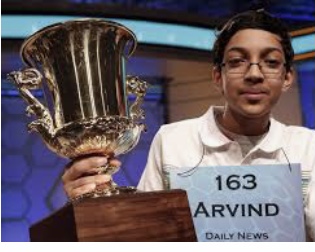 On May 30, 2013  Arvind Mahankali beat out almost 300 other youngsters to win the Scripps National Spelling Bee.   Arvind,  a 13 year-old 8th grader from Bayside,  Queens and son of Indian immigrants,  was the first New York City winner in almost 20 years.   Interested in words and languages since he was in elementary school,  Arvind can speak the Indi tongue Telugu,   Spanish and also some Hindi.
The word Arvind spelled to win the bee was KNAIDEL,   although he admitted he'd never tasted the legendary matzo balls found in Jewish chicken soup.
That spelling – KNAIDEL – is found in Websters Third and thus was the one accepted by Scripps.   But Yiddish mavens rose up to protest the spelling,   and New York's esteemed YIVO Institute for Jewish Research declared  that KNEYDL is preferred,   based on transliterated Yiddish which in turn is based on the Middle High German KNODEL.
Even the Second Ave Deli weighed in spelling it yet another way – KNEIDEL – on their take-out bags and even on the walls of their restrooms.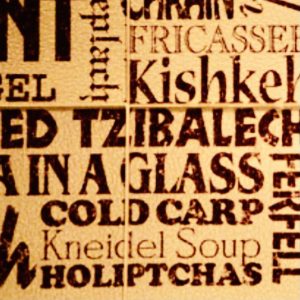 Of course Arvind's win and all the light-hearted linguistic arguments that ensued were reported in the New York Times.  The next day several letters-to-the-editor were published in response to the story including this letter from Yours Truly.
"Knaidel or kneydl?   My Jewish cookbook spells it kneidlach.  Yes,  I know that's the plural,   but with matzo balls,  who can eat just one?"
Dana Susan Lehrman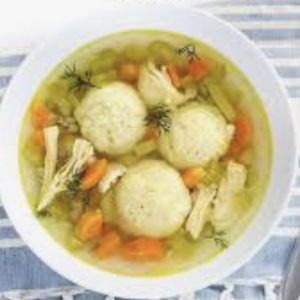 Dana Susan Lehrman
This retired librarian loves big city bustle and cozy country weekends, friends and family, good books and theatre, movies and jazz, travel, tennis, Yankee baseball, and writing about life as she sees it on her blog World Thru Brown Eyes!
www.WorldThruBrownEyes.com
Tags: Spelling Bees