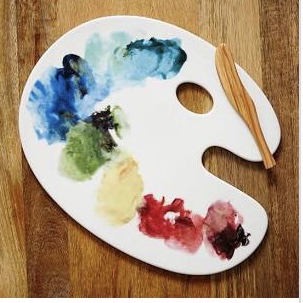 I don't remember my mother Jessie saying  "When life gives you lemons,  make lemonade",   but it certainly was her modus vivendi.  (See My Game Mother)
Coming of age during the depression in New York's Far Rockaway,  my mother's parents were necessarily frugal.   But although money was tight,  her lawyer-father was able to send her older brother,  my uncle Milt,  to a private,  out-of-state college.  (See Rosie and Milt, the Literary Lady and the Second-Story Man)
But one private school tuition was all the family could afford,  and so Jessie went to the public Hunter College,  traveling on the Long Island Railroad several hours each way between Rockaway and midtown Manhattan.
Then Mayor LaGuardia appointed my grandfather as a city magistrate,  and with his larger salary,   he asked my mother if she'd like to transfer to a private college.   But by then she'd met my father,   they married in June of her sophomore year,   and she was happy staying at Hunter.
Early in their marriage my parents took jobs at a summer camp – she as arts and crafts counselor,  and he,  just out of med school,  as camp doctor.   She had to borrow clothes from friends,   she once told me,  so she'd have enough of a summer wardrobe to take with her.
My folks went on to lead a financially comfortable life,  but like many of their generation,  they never completely shed their Depression mentality.   Both were handy with their hands and with tools,  and repaired things in their house that I would've paid a handyman to do without hesitation.   And before sending anything to the dry cleaners,  my mother would attack it with a rag and a little soap and water which usually did the trick.  (See Elbow Grease)
And my mother sewed,  not all her clothes,  but some.   A whiz with a sewing machine, she could even make curtains and slipcovers,  and was known to patch carpets and rugs with a big curved carpet needle.
A high school art teacher by vocation,  Jessie was a talented artist and painted wonderful landscapes,  still lifes,  and portraits in charcoal,  watercolor,  and oil.   (See Still Life)
"Never regret an accidental line you've drawn,  or an unintentional brush stroke you've made,"   she told us,  "and never abandon your canvas.   Accept your mistakes,  incorporate them into the design,  and make it a beautiful picture!"
Dana Susan Lehrman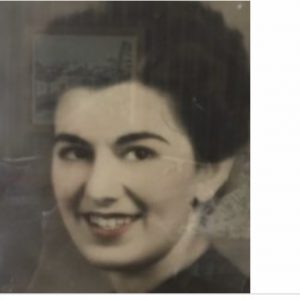 JESSIE
Dana Susan Lehrman
This retired librarian loves big city bustle and cozy country weekends, friends and family, good books and theatre, movies and jazz, travel, tennis, Yankee baseball, and writing about life as she sees it on her blog World Thru Brown Eyes!
www.WorldThruBrownEyes.com
Tags: Art, Painting, Artists
Characterizations: moving, well written