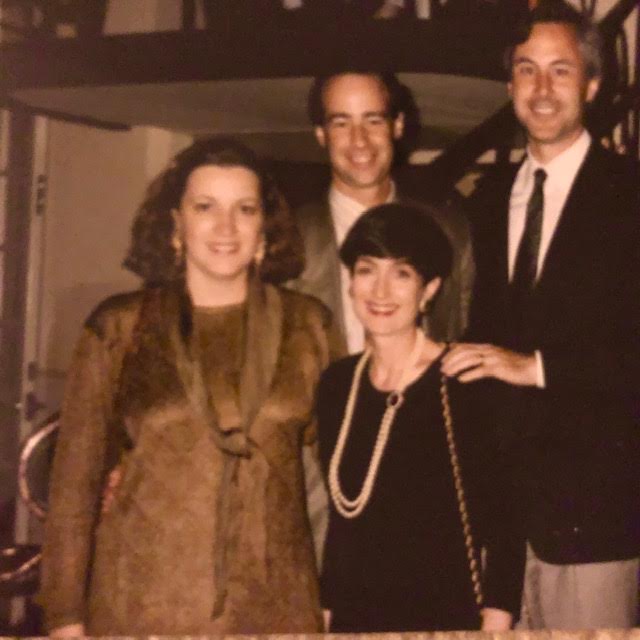 Where to begin? MyRetrospect.com has been a huge part of my life since the autumn of 2015. Patti and John Zussman, dear friends since high school, began discussing their idea with me for a baby-boomer community of writers who would share their memories and thoughts  by writing stories to prompts provided by the Zussmans. They hoped to grow it into a huge network of authors. They had big dreams and a good contact list. They are excellent writers themselves, but wanted amateurs like me, who just like to share life stories, to also write. They knew I had taken the Chilmark Writer's Workshop on Martha's Vineyard several times and they listened closely as I talked about how that group was run. Years later, I discovered they took cues from our discussions. They recruited me early in their process to be a beta tester to write to their first prompt: "What We Ate" (inspired by the inevitable first writing assignment on the Vineyard: "Dinner at our house was…"). Here is my first story for the site, which was published on December 14, 2015.
I never stopped writing. I wrote every week a prompt went up, sometimes even when a prompt was repeated I found something new to say (though not always, as was the case with that first story; you can tell by the dates of the comments). I've written 323 stories, and since early in the site's existence, I've read and commented on most of the other stories as well. I write weeks ahead (prompts are provided four weeks in advance) so that I can go back and edit, edit, edit. I would like to believe that I've become a better writer over the years, though I tend to write in a conversational, personal style.
Having just returned from visiting London for my granddaughter's first birthday, I was told there would also be a 70th birthday present waiting for me upon my arrival. One day, David brought our granddaughter Rosa to our hotel and presented with this: a printed copy of my first two years' worth of stories, bound up for my viewing pleasure – a thoughtful and impressive gift. It showed just how much MyRetrospect has impacted my life and everyone in my orbit knows it.
I've enjoyed writing my personal memoirs, but also to reflect on current moments in time.
This current prompt asks that we reflect about our experience with the site and share some of our favorite stories. With so many published stories, it was difficult for me tease out just a few favorites, so indulge me this trip down memory lane. For those of you who have read along through the years, thank you for your loyal following. I hope you approve of my choices.
The stories will not be in chronological order of writing, but rather, how they tell my story, beginning with my immigrant grandparents and in some cases, how meaningful they are to me, personally.
Perhaps my favorite story was to the prompt "Family Myth", about my young mother's love of ballet and her encounter with the greatest ballerina of her era. While I believe this story is true, it has the aura of mythology.
Telling the story of our younger child's struggles and how my husband and I prepared him (now her; she transitioned, but that is a different story) to go to college, and the weekend we dropped Vicki off at Brown was a heartfelt tale.
A more reflective prompt asked us to talk about faith, what it means to us personally. I pondered about this prompt for a long time; it became intertwined with my intense love of singing.
A prompt several years ago asked us to write about art and art museums. Are you kidding me? Art is central to my existence. I wrote three stories for that prompt, since I've gone to art museums my entire life, have been involved with the Rose Art Museum at Brandeis for 33 years and we have collected art in some form for 46 years. I had a lot to say, but the following story was about a favorite undergraduate experience during my senior year at Brandeis.
We discussed politics on the site as well. I wrote this story years ago, but it infuriates me to read it now, in the wake of the Dobbs decision. It was difficult enough to live through it in 1971.
Planned Parenthood Before Roe v. Wade
The National Music Camp (now, Interlochen Arts Camp) in Interlochen, Michigan was a formative part of my life. I made life-long friends there, loved my classes and teachers, particularly Dude Stephenson, who directed us in the Gilbert and Sullivan operetta every summer to our great pleasure. We were bereft when he died and I wrote a story about him to the prompt "Gifts" at the end of 2018. We lost Dude five years ago this week.
Patti and John decided to shut down Retrospect (I think they discovered that "Retrospect" was already taken, so they used "MyRetrospect" instead, but I frequently refer to it as Retrospect, since that's what they called it when they first spoke to me about it) at the end of 2018.
I wrote a final story that went live at the end of December, 2018, a tribute to my friends, their ambition and hard work. It covers much of the same ground as the beginning of this story. After that, I printed out all the stories and took a break.
The site lay fallow for several months, but one of our fellow writers, also a beta tester who had written from the beginning and loved writing every week, took over the challenge of running the site, along with three others. She bought the rights from Patti and John and the four new administrators have run it for almost four years, coming up with new prompts every week. The site came back to life at the beginning of March, 2019. What a wild ride these intervening years have been!
We owe a debt of gratitude to Suzy, first and foremost, and also to Marian, Laurie and Barbara, whose creativity and persistence have kept us going. Now bugs have crept into the software that even the technical people on whose platform we run can't seem to figure out. So this may be our last story. We've had a great run and I've expressed a lot throughout the years.
The story that continues to move me came out of the protests from the summer of 2020; indeed the prompt was "Protest". Let us move forward and carry on.
I wish you all a good year ahead, whether writing, reading, thinking, or changing the world. Be kind and attentive. Adieu.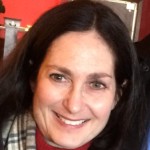 Betsy Pfau
Retired from software sales long ago, two grown children. Theater major in college. Singer still, arts lover, involved in art museums locally (Greater Boston area). Originally from Detroit area.
Characterizations: been there, moving, well written