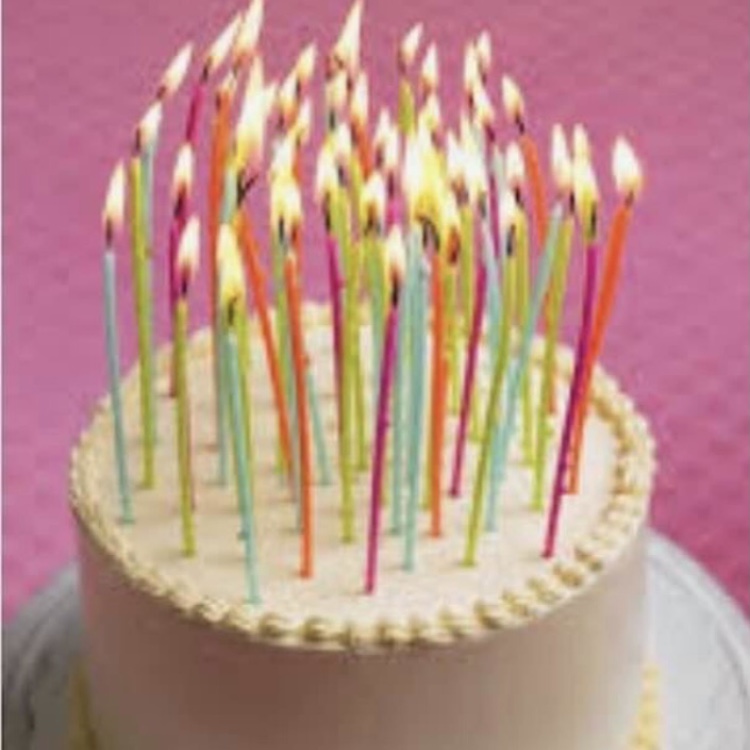 Like most kids I had a yearly birthday party,   and then like many girls of my generation a Sweet Sixteen.
In later years we had a wonderful celebration for my son's 13th birthday at his bar mitzvah.   (see Ghostwriting in the Family)
And later a fun party for my husband's 60th at Yankee Stadium.  And then a memorable joint celebration with my uncle who shared the date,  as I turned 60 and he turned 85.   (See  Birthday Calendar)
And more recently for my 75th birthday I hosted a lovely luncheon for friends.   But in my mind's eye none was as special as the party I threw for my mother's 79th.
Born February 23, 1918,  my mother Jessie would have turned 80 in 1998.  My dad had died three years earlier and after his death my mother was understandably depressed.   But she took the prescribed antidepressant meds,  joined a Great Books reading group,  continued playing bridge,  and visited out-of-town friends and family.
She even insisted on driving herself from New York to Providence for my son's college graduation,  and the next day driving on alone to Boston to visit an old friend.  And for the winter months she rented a Florida condo,  and carried on with her usual energetic and determined spirit.   (See  My Game Mother,  Elbow Grease,  and Art Imitates Life)
Then in 1997 as her 79th birthday approached I decided to throw her a party.  I invited family and my mother's dear friends,  and it was a joyous day.
I thank my lucky stars we celebrated then rather than waiting another year for her milestone 80th.   But perhaps I had a premonition,  because months later my mother – who I remember rarely being sick –  developed a heart condition.   After a brief hospitalization she died on February 6, 1998,  two weeks short of what would have been her 80th birthday.  (See The Dinner Party)
And so now my beloved Jessie,  all my memories of you and of your last very special birthday will forever be blessings.
Dana Susan Lehrman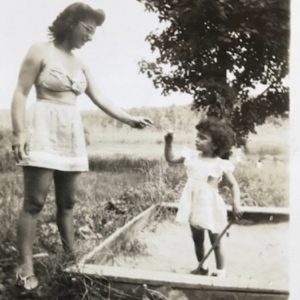 JESSIE & ME,  Charleston, SC 1946
Dana Susan Lehrman
This retired librarian loves big city bustle and cozy country weekends, friends and family, good books and theatre, movies and jazz, travel, tennis, Yankee baseball, and writing about life as she sees it on her blog World Thru Brown Eyes!
www.WorldThruBrownEyes.com
Tags: Mothers, Birthdays
Characterizations: moving, right on!, well written