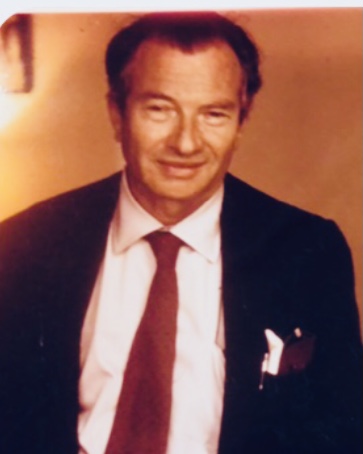 November 26 was my father's birthday and we always celebrated it on Thanksgiving.   Every year my mother hosted with our extended family around the table,  and after the turkey and the fixings there was always a birthday cake,  and toasts to my dad.   He was an especially wonderful soul,  and it's not hyperbole to say he was much beloved by everyone who knew him.   (See Saying Farewell to a Special Guy,  Six Pack,  Turkey and Trimmings with Flu Shot,   and  My Dad and the Word Processor)
But as a child I'm sure I took my father,  as well as my mother,  my sister,  and the grandparents,  aunts and uncles I adored all for granted.    They're gone now and their memories are blessings,  but I hope they knew how grateful I was for each of them.   (See Call Me by Their Names)
I'll remember them again while giving thanks for my loving  husband and son,  for my wonderful cousins and friends,   for the bustle of the city and the beauty of the countryside,  and for hearth and home.
And this year I'll also give thanks for the health care workers on the front line,  and the scientists behind the scenes fighting the pandemic.   And I'll be grateful most of all for the good health of those I love,  and the promise of better days ahead.
Dana Susan Lehrman.
Dana Susan Lehrman
This retired librarian loves big city bustle and cozy country weekends, friends and family, good books and theatre, movies and jazz, travel, tennis, Yankee baseball, and writing about life as she sees it on her blog World Thru Brown Eyes!
www.WorldThruBrownEyes.com
Tags: Thanksgiving, Gratitude