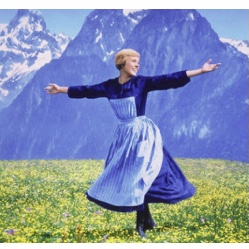 I confess I'm not very sentimental.  (See With This Ring and Baby Shoes)
But there are some things I own that are older than I am and that I treasure.
One is certainly the brass dinner bell my grandmother rang to call the guests to meals at her small Catskill hotel.  (See My Heart Remembers My Grandmother's Hotel,  Hotel Kittens,  and The Cat and the Forshpeiz)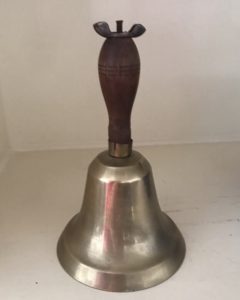 Another  –  a graceful ceramic pitcher and bowl that belonged to a beloved aunt who died tragically when I was quite young.  (See White Shoulders for Aunt Frances)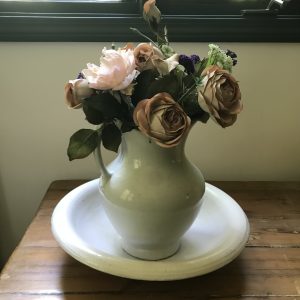 And two small silver boxes my husband's parents brought from South America where they'd lived for several years after fleeing Europe and before emigrating to the States.  (See Tracing Our Roots)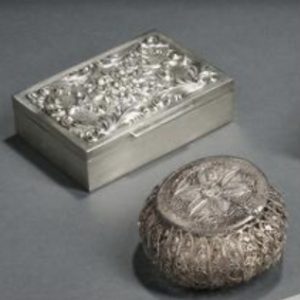 And two large seashells my mother found as a child on the Rockaway beach where she grew up.  (See Still Life)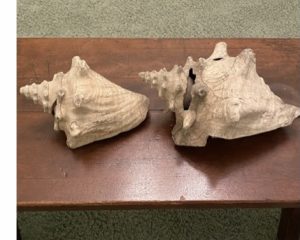 And of course the Eisenhower jacket my father wore when he served as an Army captain during World War II.  (See Parkchester, Celebrate Me Home)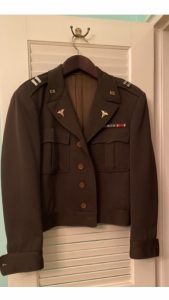 These are among my favorite things and I'd hate to part with any one of them –  so I guess you can call me sentimental after all.
Dana Susan Lehrman
Dana Susan Lehrman
This retired librarian loves big city bustle and cozy country weekends, friends and family, good books and theatre, movies and jazz, travel, tennis, Yankee baseball, and writing about life as she sees it on her blog World Thru Brown Eyes!
www.WorldThruBrownEyes.com
Tags: Nostalgic
Characterizations: been there, well written