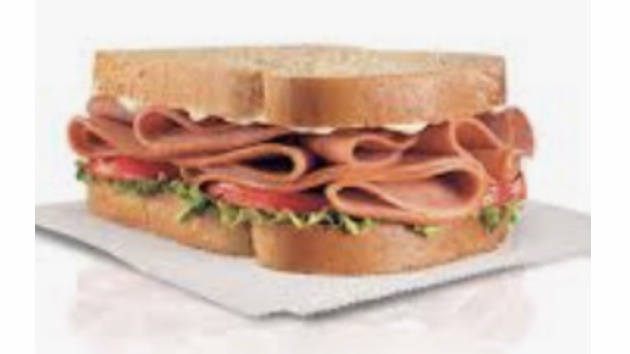 My mother never made much of a fuss over mealtimes,   nor did she take much pride in her own cooking – although I never remember a meal at her table that wasn't delicious.  (See My Game Mother,   Still Life)
She was a high school art teacher,   and came home every afternoon,  tied an apron over her school clothes,   and started dinner.  (I remember marveling at how she could stand at a hot stove in her girdle and stockings,  but she did!)
My father had his medical office on the first floor of our house,  and several nights a week he had office hours from 6:30 to 8:00.   (See  Fluffy, or How I Got My Dog)
Thus we ate dinner early so he could get down to his office in time,   and when it was just our family for dinner we ate in the kitchen,  my sister and I sitting on a built-in banquet covered in a cheery yellow leatherette.   And while we ate,  we listened to Lowell Thomas read the 6:00 news.  (See Kitchen Radio)
I don't remember setting the table,  or doing the dishes,   I sure hope I did!    But I know I never helped my mother with the cooking,  I wasn't  interested,  although my sister went on to be a wonderful cook,  so go figure.
When I married,   despite my lack of enthusiasm for the job,   by default I become chief cook and bottle washer,   and I'd often call my mother for advice and recipes.   ("What do you put on your roast chicken to make it so moist and delicious?".   "Salt,  pepper,  and garlic."   "Great,  let me write that down.")
Please understand,  it's not that I don't love having friends and family around the table enjoying the food and the companionship,  and when the meal is especially good,  of course I savor the compliments.  And sometimes the food is really good,  as I've mastered a few good dishes over the years  – like my famous Hungarian stuffed peppers and my potato latkes.   (See Comfort Food for Renee , Third Degree Burn)   And I even have a secret for making great chicken soup  – add a tomato!
But the truth is I don't like to cook,  and other than my few old  standbys,  I'm not really good at it.   (See Hermine's Morning Joe,  Cooking with Gas)
In fact my cooking aversion has been a major bone of contention between me and my husband.  He'd often call me at work to ask   "What have you planned for dinner tonight?",  and I never seemed to have a ready answer.   When I'd get home I'd pull something out of the freezer and throw it on the stove.
And early in our marriage on nights when my husband wouldn't be home for dinner,  or was out-of-town on business,   I'd never cook just for myself.   At a coffee shop with a sandwich and the Times crossword puzzle or a book propped against the sugar shaker;  or at home with a bowl of cereal or a cup of yogurt suited me fine.    And after my son was born,  when my husband was away I'd feed the kid whatever was handy.
One night when he was about 5,  I made him a  baloney,  lettuce, and tomato sandwich.   He looked down at his plate and up at me and said,  "I want hot food!"   And by the way with no thanks to me,   he later became a creative and confident cook.   (See Reading with Hattie, Baking with Julia).
Then when the kid went off to college I announced to my husband that I was finished with cooking.  "Finished?",   he said.  "You never started."
But now after all those years,  we've finally overcome our mealtime contention.  Now my husband asks me,  "Where do you want to go for dinner tonight?"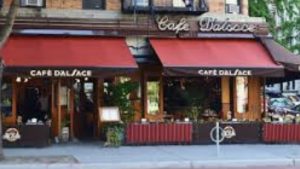 – Dana Susan Lehrman 
Dana Susan Lehrman
This retired librarian loves big city bustle and cozy country weekends, friends and family, good books and theatre, movies and jazz, travel, tennis, Yankee baseball, and writing about life as she sees it on her blog World Thru Brown Eyes!
www.WorldThruBrownEyes.com
Tags: Cooking
Characterizations: funny, well written